A Collection for Every Fan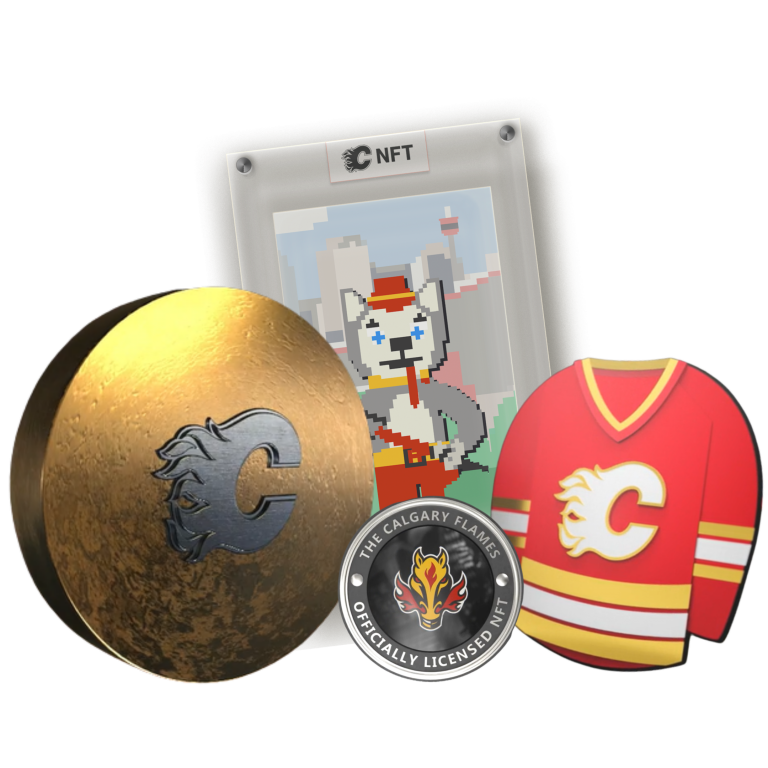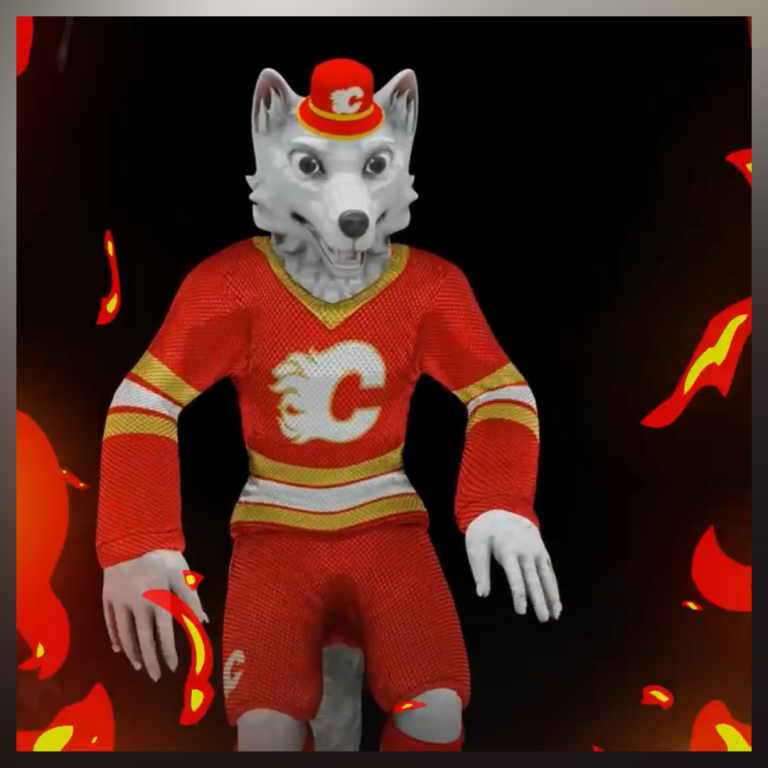 Memorable Mascots Collection
The word mascot derives from the French word for lucky charm and that is exactly what ours are. Without their infectious energy, dancing skills, and wild antics our games would not be what they are today. This collection is a tribute to these lovable characters and the contributions they make to our teams.
Harvey's 8 Bit World Collection
Harvey the Hound made an appearance at a Flames game in 1983 – becoming the NHL's first-ever mascot – and hasn't missed a game since. Whether it's holding up his cheer signs or banging his drum with his dog bone, Harvey has been a fixture a the Soctiabank Saddledome since its very beginning. This 8-bit rendering is an ode to Harvey and his longevity of entertaining the C of Red through four decades.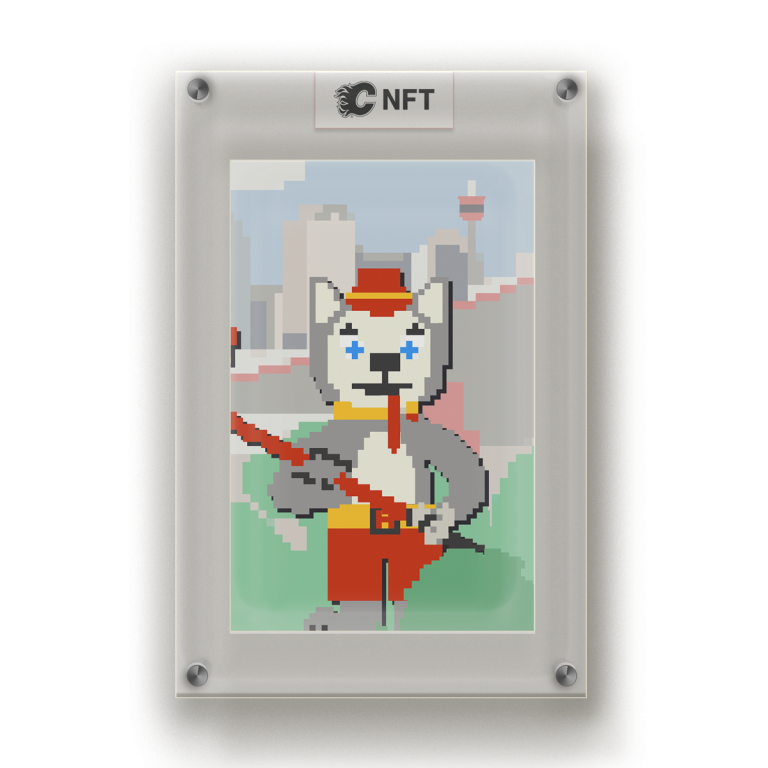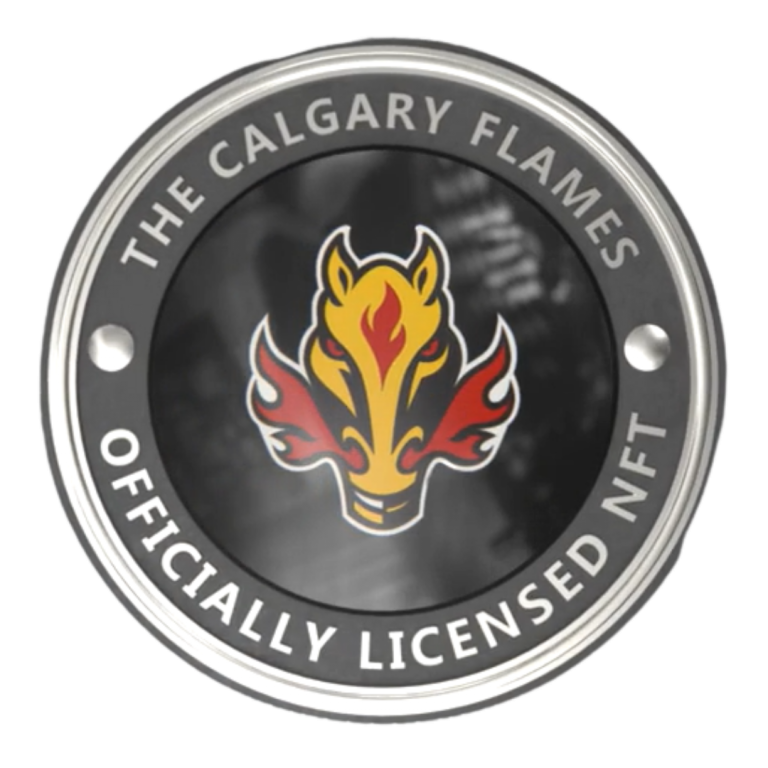 Commemorative Coin Collection
The Flames journey is full of memorable moments, top players in the league, and magnificent milestones along the way. These collector coins celebrate our anniversaries and commemorate the storied history of the finest team in the NHL. Each coin represents the owners, staff, coaches, players, and most of all – our fans. We honor the team's branding identity over the years and honour each and every person that makes up the Flames family.

True Flames fans know that game time at the Scotiabank Saddledome is where iconic moments, experiences, and memories are made. All fans know the sound of horn blaring after the puck hits the back of the net or can recall their favorite players in their favorite jersey. This collection celebrates some of the favorite icons of the game.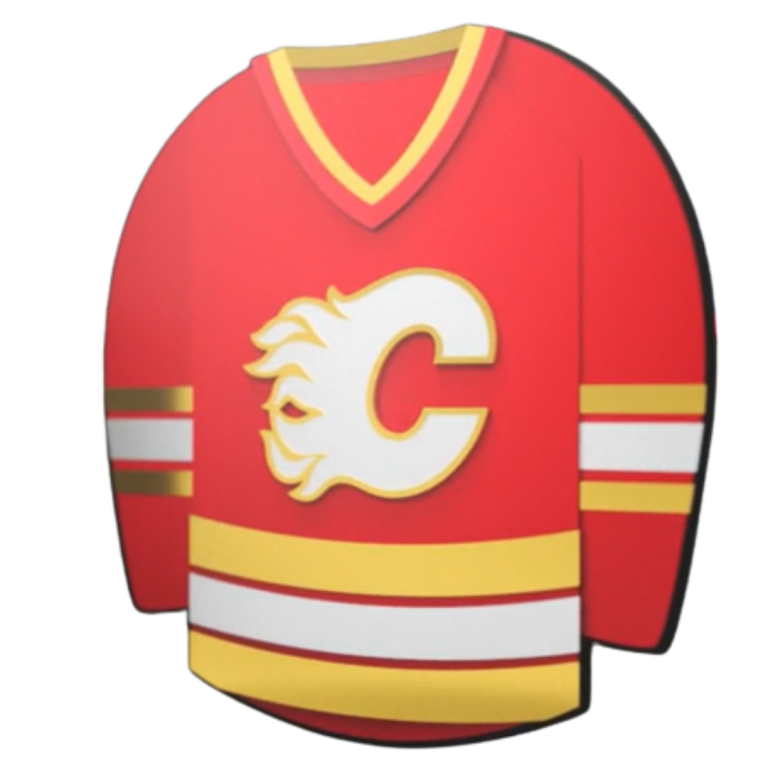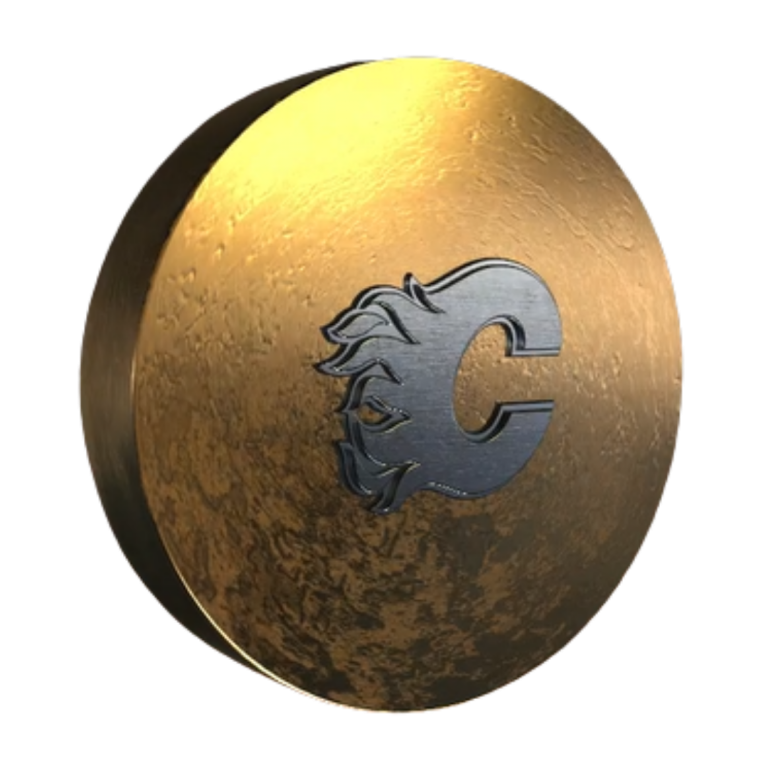 Calgary Flames Fire Box Pucks
These extremely rare Pucks originally could not be directly purchased from the team and had to be earned by acquiring Fire Boxes. Fire Boxes from the Calgary Vault were issued to fans who've made specific purchases, collected certain items, participated in events, and various other reasons. These Pucks are amongst the most valuable NFTs the Flames will issue and due to popular demand we have made them available for a price.
Never Miss a Drop
Start your collection with an easy win. Stay in the loop and be the first to know about new drops.